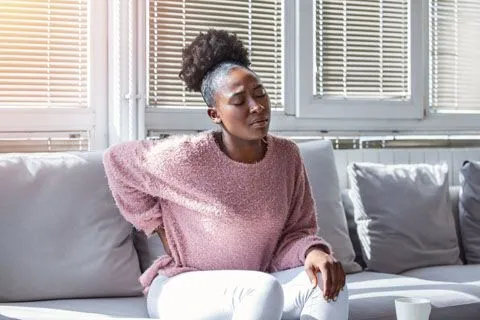 Back to Health Chiropractic Center Can Give You Relief
Back pain and injuries can be debilitating and frustrating, and they can cause patients to miss work and prevent them from interaction with family and friends, exercising, walking, driving, and more. If you or a loved one has back pain, and traditional medical treatments and surgery have not helped, Back To Health Chiropractic Center can provide relief with our chiropractic treatment in Findlay. Back injuries are the most common affliction we see with our patients, so you can trust our chiropractors to give you some relief from your pain and discomfort.
Give us a call at (419) 420-1555 to get you back to good health.
Lower Back Misalignment Symptoms Include:
KNEE PAIN

LEG PAIN

HIP PAIN

SCIATICA

BLADDER TROUBLE

LOWER BACK PAIN

MENSTRUAL TROUBLE

PAIN AT END OF SPIN

E UPON SITTING
Helping Ease Your Lower Back Pain
Pain, misalignment, and discomfort in any section of the back can lead to major and extensive physical issues. The lower back, however, is the most common area of the back that patients seek treatment for at Back To Health Chiropractic Center. The lower back is also known as the lumbar spine. Nerves extending from these vertebrae control muscles of the lower back, legs, hips, buttocks, abdomen, sex organs, appendix, uterus, bladder, bones, ankles, and feet. Chiropractic adjustments and massage therapy are among the treatments we will consider in easing your pain and discomfort.
Treating Sciatica with Adjustments to Your Back
Are you or a loved one suffering from painful sciatica in Hancock, Seneca, or Wyandot counties? Sciatica can be identified by pain that starts in the lower back or buttocks, and then the pain, which is sometimes severe, radiates down to one or both legs. The condition is a common one for patients who are seeking treatment at Back To Health Chiropractic Center. Our treatment will focus on realigning the spine, taking the pressure off of the nerve, and giving relief to the patient. Massage therapy and other treatments may also help. Contact us when you want relief from sciatica.