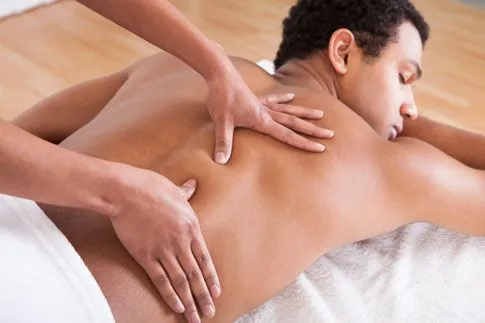 Back to Health Chiropractic Center Eases Physical & Mental Stress
Back To Health Chiropractic Center utilizes more than spinal adjustments in our treatment of patients. We also offer relaxing massage therapy in our practice to give patients relief of pain and discomfort in their back, neck, shoulders, legs, and arms. You will notice right away that the tension on your body has been lifted, improving your physical and mental stress. There are other benefits to massage therapy, including improved circulation, strengthened immune system, and more!
Give the office a call at (419) 420-1555 to schedule an appointment.
Back to Health Chiropractic Center's Massage Methods Include:
SWEDISH MASSAGE

SPORTS MASSAGE

REFLEXOLOGY

CUPPING

COMPRESSION MASSAGE

CROSS-FIBER MASSAGE

PRENATAL MASSAGE

HOT STONE MASSAGE

THERAPEUTIC MEDICAL MASSAGE

TRIGGER POINT THERAPY
Benefits to Getting Massage Therapy Include:
RELIEVES STRESS

RELAXES MUSCLES

IMPROVES POSTURE

IMPROVES CIRCULATION

RELIEVES HEADACHES

ENCOURAGES RELAXATION

STRENGTHENS THE IMMUNE SYSTEM

IMPROVES REHABILITATION AFTER INJURY

LOWERS BLOOD PRESSURE

IMPROVES FLEXIBILITY & RANGE OF MOTION

PROMOTES DEEPER & EASIER BREATHING

ENHANCES POST-OPERATIVE REHABILITATION
Swedish Massage Rejuvenates Tissues & Muscles
Swedish massage is wonderful, introductory massage for relaxing the body, and it is great for rejuvenating the tissues and muscles. The sessions last between 30 and 60 minutes, and most of the major muscle groups are addressed. Our therapist can focus in on the pain patients are feeling in their back, legs, ankles, or other areas of the body. The benefits of Swedish massage include improved circulation, easing the pain, and general relaxation. People of all ages, including the elderly, can benefit from this massage.
Massage Therapy is Beneficial to Your Overall Health
Our therapist utilizes many different techniques. For the most part, therapists press, rub, and otherwise manipulate the muscles and other soft tissues of the body. They most often use their hands and fingers, but they may use their forearms or elbows. Getting massage therapy might sound like a luxury to you, and you might not have even considered the procedure, but one of the oldest methods of healing can be very beneficial to your overall health. Contact us to make an appointment to get massage therapy.